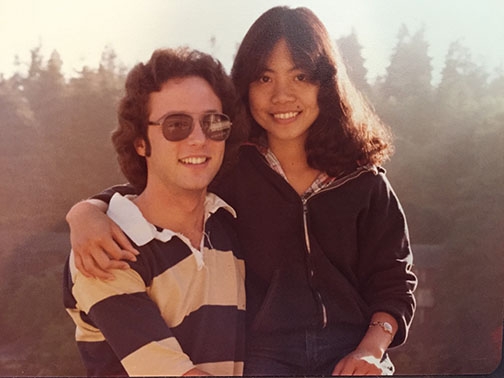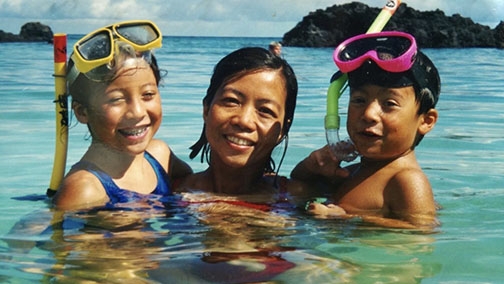 The Eden Rubio Furgatch Memorial Scholarship was established to honor and memorialize Eden Rubio Furgatch, a 1983 graduate of Cal Poly Humboldt's Nursing program.  
Eden was born Eden Alcantara Rubio on September 9th, 1958, in Naga City, in the province of Camarines Sur, in the Philippines. At eleven years old, Eden, her six siblings, and mother followed her father to California in search of a better life. Her father, who earned a doctoral degree from the University of the Philippines in Manila and was a high school math teacher in the United States, and her mother who worked as a kindergarten teacher while in the Philippines, put a high value on education. Eden was drawn to Cal Poly Humboldt because of the nursing program and the beauty of the surrounding area.  As a freshman she arrived on her own, taking the Greyhound bus from Southern California and arriving in Arcata with one large suitcase which she dragged up the hill to the dorms.  It was this internal drive and "I can do it" attitude that carried her through life.  At Cal Poly Humboldt she met her future husband Jacob Furgatch, and they later settled in Southern California in Newport Beach where they raised their two children Sarah and Nicholas.
Eden was passionate about her family, finances, and food. Eating healthy and feeding others brought her great joy.  And helping educate other women about taking control of their financial lives was a personal passion of hers.  
Eden was strong, she was brave, she was a fighter to the very end. Eden did not lose her 20-year battle with cancer, instead her body simply couldn't keep up with her drive.
Created in 2021, the Eden Rubio Furgatch Memorial Scholarship Fund was created by her husband, Jacob Furgatch, to support students attending Cal Poly Humboldt to pursue a degree in Nursing.