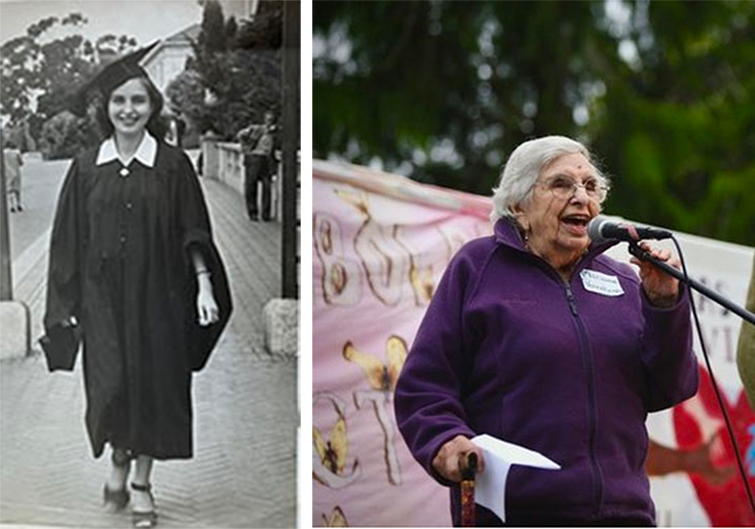 Dr. Marianne Pennekamp built upon her family experience as refugees from the Holocaust to live a life of leadership and service for the rights and capacities of children, families and communities. She did this as a college teacher, writer, community activist and organizer, and as a national leader in the field of Social Work.
This scholarship recognizes students who build upon their personal experience to serve children and families through community organization. The focus will be on Community Resource Centers or a similarly organized physical hub of family-based services. This is a field which Dr. Pennekamp was instrumental in building both locally and in the development of State policy.
While organized and structured, Family Resource Centers are grounded, in part, in a mutual aid framework that supports communities, neighborhoods, families, and individuals from the roots. This progressive and effective worldview was embraced and influenced by Marianne, who richly understood and profoundly embodied the relational nature of suffering and wellbeing.
Left: Marianne Pennekamp receiving her Masters of Social Work, at U.C. Berkeley commencement, 1952.
Right: Marianne Pennekamp speaks at the 'Lights for Liberty' protest of detention camps on the southern US border. Photo credit: Andrew Goff, Lost Coast Outpost