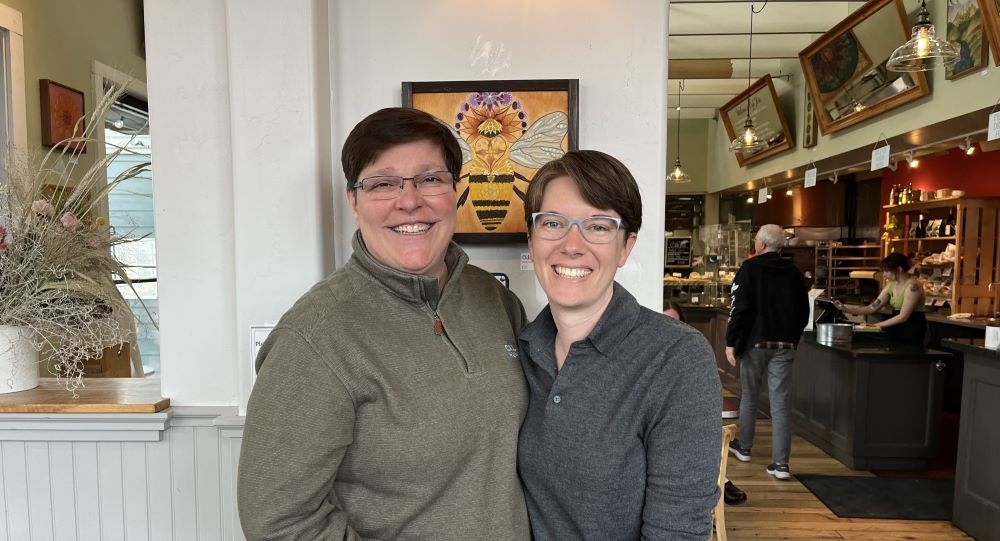 Photo caption: Eden (right) and Michelle Donahue
Eden and Michelle Donahue created the Donahue Joseph fund to support Cal Poly Humboldt Nursing students.
"Students are juggling work, life, and school, so if this scholarship can help take some of the pressure off one of those things, they can be more present in all those aspects, not just school. If the scholarship can help alleviate some of that stress, that would be great," Eden says. "I hope it makes their path to advancing their education more seamless."
Eden accepted a position as the associate director and assistant professor of Cal Poly Humboldt's nursing program and became the faculty representative on the Cal Poly Humboldt Foundation Board in 2021.
Eden's aunt and aunt's partner inspired her to attend Cal Poly Humboldt, obtain a bachelor of science in Nursing, and become a nurse on the North Coast. After attending Cal Poly Humboldt, Eden continued her education and received a master's degree and a doctorate in Nursing.
Michelle's appreciation for nursing comes from her mom, who was a nurse and always encouraged her to ask questions. This welcoming environment and the support of her wife, Eden, helped Michelle navigate a complex medical environment when she underwent a procedure for her epilepsy a few years ago.