The Benavides-Garb Family, from left to right. Sarina, Rosamel, Alejandro Robert (freshman at McKinleyville HS and member of the US Soccer Olympic Development Program), Benicio Jacob (HSU freshman and member of the HSU Men's Soccer Team), and Carmen Lynn (junior at McKinleyville HS, studying in France this coming year). Travel abroad inspired Rosamel and Sarina to create an award to support students exploring the world.    
July 26, 2019—Jordan Byrd-Gentile ('19, Spanish) says the mornings in Oaxaca are cool, afternoon rainstorms flood the streets, and every night lightning flickers in the sky like a broken porch light. Discovering life in this ancient Mexican city requires Jordan to adapt to the local climate and the complexities of a new culture. Travel experiences like this inspired Rosamel Benavides-Garb and his wife Sarina ('96, Spanish, Social Work) to create the Benavides-Garb Family International Travel Award to give students the opportunity to study abroad.  
Thanks to support from this award, which provides $1,000 to two students each year, Jordan and Riley Allen ('20, Political Science) are living and studying in Oaxaca this summer (see photos from their trip below). 
The fund was established in 2000 and began granting awards in 2013. Since then, twelve students have used the Benavides-Garb Family International Travel Award to study in countries such as Spain, France, China, Morocco, and Mexico. "The benefit of supporting student travel is so precious that it's priceless. You're not just helping one individual, but you're also making an impact on the community they return to," says Sarina.  
International travel is a vital component of education, but too many students do not have the resources to make it possible, says Rosamel, who was a Spanish professor for 26 years and now serves as Associate Dean in HSU's College of Arts, Humanities, & Social Sciences. "Travel is a humanizing process. Students who get to live in other countries develop a sense of wholeness. It breaks my heart to see the number of students that don't have enough money to study abroad."  
Rosamel and Sarina came up with the idea of the award 19 years ago, as they prepared for their wedding day. "When we got married we didn't ask for material things. Instead, we welcomed gifts to an endowment to support student travel. It was a way to share our blessings," says Rosamel. 
Riley says receiving the award not only helped her afford her semester abroad, but it opened a door to new perspectives. "Since I've been here, I've learned to be flexible and reflect on the way we live in the U.S. The things that we think of as necessities, such as clean water and air conditioning are simply not part of daily life here. I think it's important to bring these experiences back home with us." 
As a family of educators, Rosamel and Sarina see international travel as a way to encourage personal growth and human connection. Sarina teaches Spanish at McKinleyville High School and has been teaching for the Northern Humboldt Union High School District for 20 years. She knows firsthand how traveling abroad can expand one's horizons.
Sarina spent the spring semester of her sophomore year on exchange through the HSU-Oaxaca program, which is the longest running exchange in the CSU system. She continues to lead groups of high school students to Oaxaca, where they can immerse themselves in a new language and develop a lifelong love of travel.
Sarina sees the award as a way to extend that opportunity to current students. "Once you see the world through another set of eyes, you broaden your horizon and have a better understanding how to be in the world. You have more of an investment in what happens around the globe," she explains.
As for Jordan, the award is also helping her gain valuable experience for her future career. "This particular program in Oaxaca is wonderful because I'm volunteering at a local organization," she says. "I'm working in a library at a children's museum. I am pursuing a career as a librarian, so working with children in this setting and seeing how the library system functions here has been an expansive learning experience."   
If you would like to help an HSU student study abroad, you can make a gift to the Benavides-Garb Family International Travel Award here. If you have questions about giving, or would like to learn about other ways to support HSU students, visit loyalty.humboldt.edu, email the Office of Philanthropy at giving@humboldt.edu, or call 707.826.5200.

Below: Sites around Oaxaca explored by HSU students.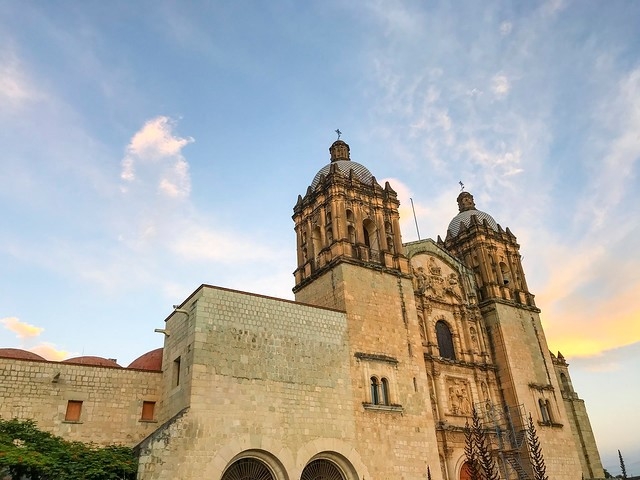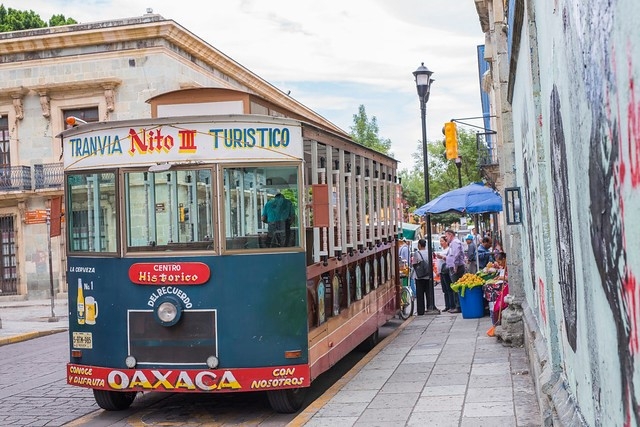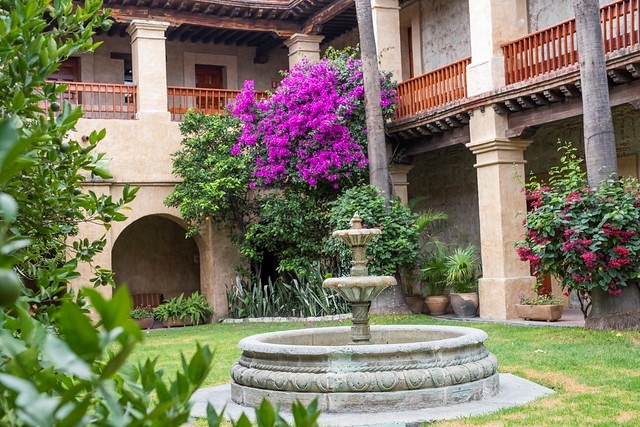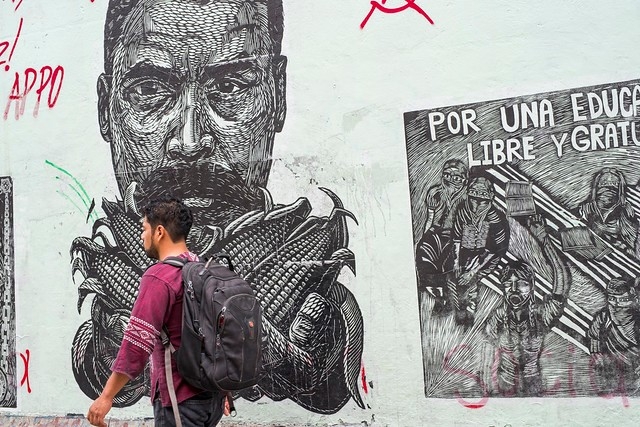 Posted on July 27, 2019