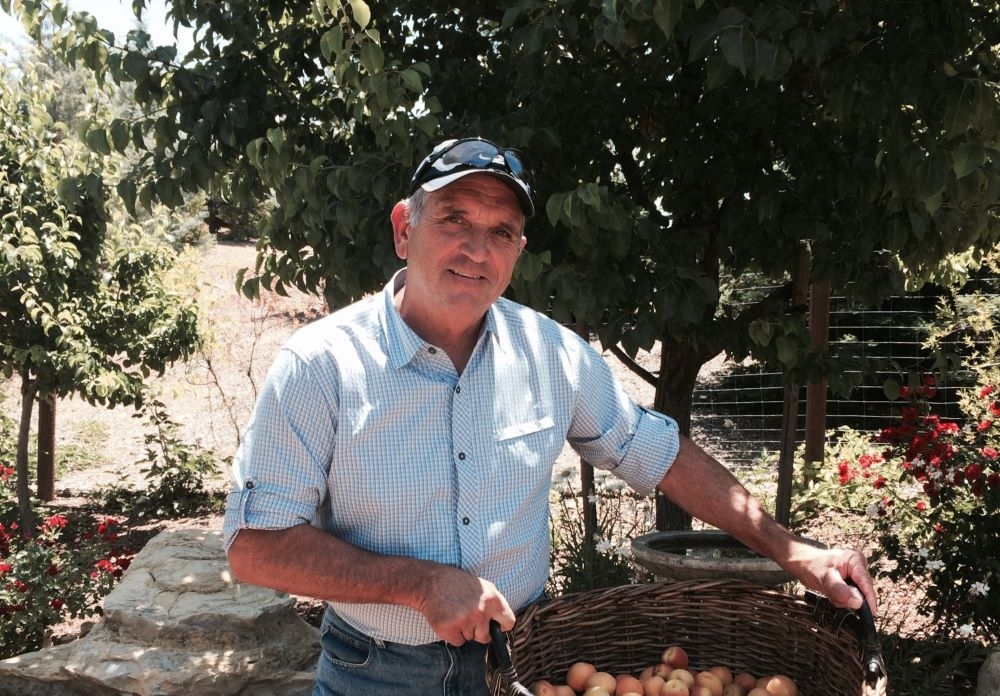 Photo Caption: Brad Smith holding a basket of apricots from his garden.
Brad L. Smith created the Brad L. Smith Natural Resources & Sciences Scholarship to support students within the College of Natural Resources & Sciences.
As a Humboldt alum, Brad's ('71, Wildlife Management) favorite part about being a Wildlife major at Cal Poly Humboldt was the hands-on learning experience. He remembers heading to the redwood forest behind campus to identify plant species and studying animals from his textbooks in their natural environments.
"I chose to create the endowment for students studying Natural Resources and Sciences because I know people out there want hands-on learning experiences. I know the Cal Poly Humboldt designation will take them far in science," Brad says.
As a student, Brad was involved in all his natural science classes and spent hours studying at the library. He learned lessons beyond the classroom, like how to be determined and achieve his goals—a trait he carried with him throughout his nearly 38 years in banking, including over 20 years as CEO of three different California community banks.
Humboldt taught Brad to move forward and be successful, allowing him to help students get a great education at Humboldt. He wants students to be encouraged and as excited about learning as he was at Humboldt without worrying about costs.
Brad wanted to be a part of helping students because he believes the world needs students who are very interested in the sciences—not only to help combat climate change but also to appreciate and understand the importance and value of plants and animals within the world's many ecosystems.