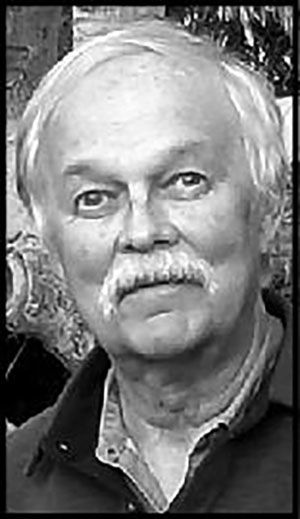 The Aalto Field Geology Endowment is dedicated to the memory of Kenneth R. Aalto, PhD, who was a Geology professor at Cal Poly Humboldt from 1974 to 2009. He was a consummate field geologist and an expert on the Franciscan Complex of the north coast. Ken explored every inch of shoreline from Point Arena to Point St George, even those areas deemed "inaccessible." He published over one hundred papers analyzing his findings and was considered an expert on the up/down problem, that is, figuring out whether a sequence was inverted or not.
He taught 13 field camps in California and Nevada, introducing many Geology majors to their first major mapping experience. Having acheived the rank of Eagle Scout at the age of 13, Ken was at home in the wilderness. Being with him on an expedition was a chance to see an experienced outdoorsman in action. 
The founders of this endowment hope that Ken's skills and enthusiasm for the north coast continue to benefit Cal Poly Humboldt geology students. He was a devoted teacher, and would have been pleased to think that he was still helping students.
The purpose of the endowment is to support the teaching of Field Geology at Cal Poly Humboldt. Funds may be used for supplies and materials, travel, and student fieldwork (graduate or undergraduate) within Northern California or Southern Oregon as well as to support the field camp program by buying or repairing equipment needed to maintain the field camp, paying field camp fees, and other costs necessary to run that camp.